Community Cinema [DC] at Busboys and Poets – "A Path Appears"
A PATH APPEARS
from the creators of HALF THE SKY:   Transforming Lives, Creating Opportunity
previews from the PBS mini series
Poverty and Early Childhood Intervention (West Virginia)
Teen Pregnancy (Colombia)
Forced Child Labor (Haiti)
FILM AND Q&A with

ED LAZERE
Executive Director, DC Fiscal Policy Institute
Read the DC Fiscal Policy's Institute's recent report,
"Reducing Inequality, Increasing Opportunities for DC Residents: Recommendations to the New Mayor and DC Council"
A Path Appears investigates young women in America forced into a life of prostitution and the innovative programs that have evolved to empower them to lead more fulfilling lives. Sex trafficking and prostitution. Domestic slavery. Teen pregnancy. The devastation of poverty. These troubling situations are happening not just halfway across the world, but also in our own backyards — in Chicago and Nashville and Boston.
The series uncovers the roots behind the incredible adversity faced every day by millions of women, while also presenting glimpses of hope and change.
From the creative team that brought you the groundbreaking Half the Sky: Turning Oppression into Opportunity for Women Worldwide, the four-hour series A Path Appears will air on PBS as a special presentation of Independent Lens in early 2015 as part of the Women and Girls Lead initiative. With Pulitzer Prize-winning New York Times reporters Nicholas Kristof and Sheryl WuDunn and a number of celebrity activists as guides — including Malin Akerman, Jennifer Garner, Mia Farrow, Ashley Judd, Eva Longoria, and Alfre Woodard, witnessing stories of transformation and sharing their own experiences — A Path Appears journeys across the country and around the globe to drive home shocking stories of gender inequality and vulnerability.
Community Partners 
Center for Media & Social Impact, DC Shorts, Hill Center at the Old Naval Hospital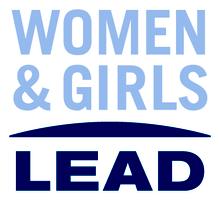 WOMEN AND GIRLS LEAD Community Partners – Washington, DC American Association of University Women (AAUW), Girl Scouts of the National Capital Region, Institute for Policy Studies, OneBlue.org, National Capital Chapter of the US National Committee for UN Women, Global Campaign for Education US Chapter, Women in Film & Video